Eight Social Distancing Activities For Your Next Event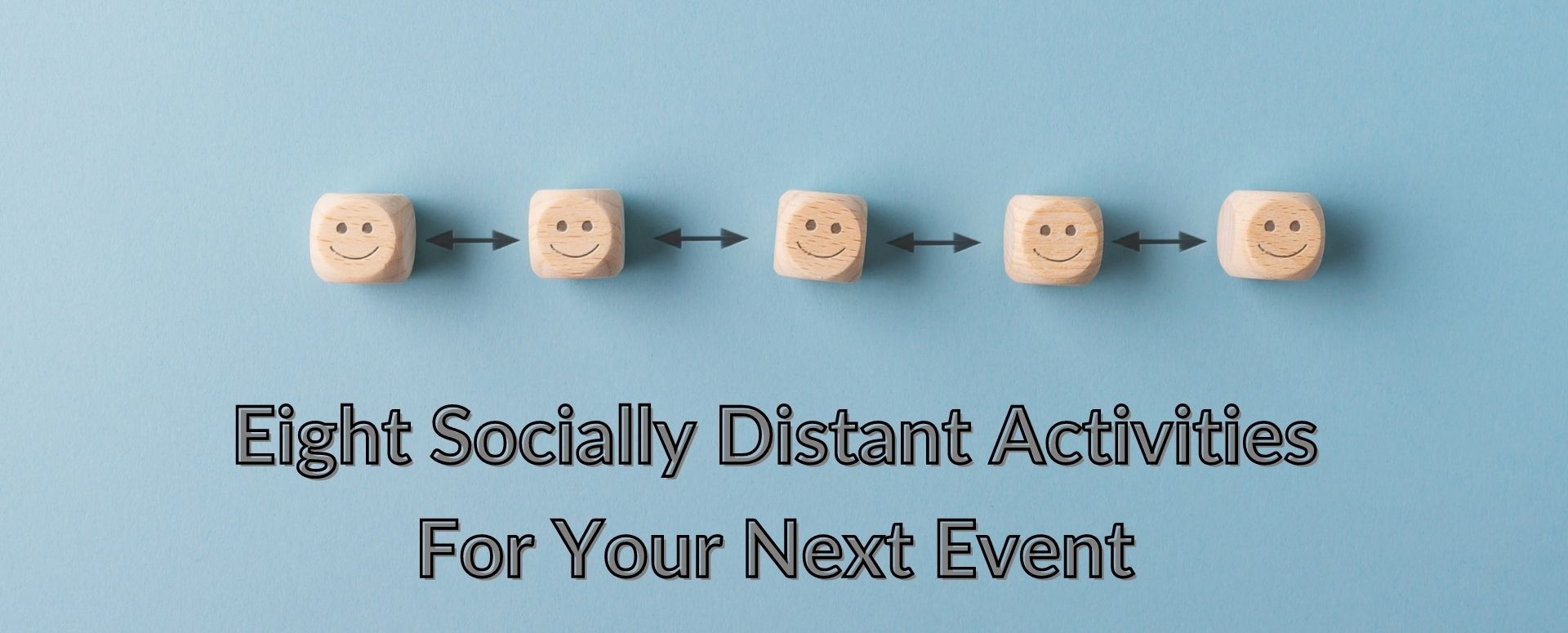 Planning and hosting an event can be as stressful as it is rewarding. Add in social distancing, and you may find yourself struggling to find activities that keep your guests entertained while adhering to guidelines. Luckily, you have plenty of options to keep your guests connected, entertained, and happy, all while ensuring everyone remains at least six feet apart.
Eight Great Event Game Rentals for Social Distancing
Social distancing doesn't mean your event has to be boring. At Phoenix Amusements, we offer a variety of games that will keep your guests entertained while allowing for everyone to stay apart from one another. Here are eight of the many options we carry and deliver nationwide:
Portable Mini Golf: Our portable 9-hole mini golf rental is perfect for outdoor events. There's plenty of room to maintain social distancing while taking part in a unique playing experience. Families or "pods" can play in groups, or someone can play the game solo. Putters and balls are easy to sanitize between uses, too.
Shuffleboard: Enjoy this updated version of the classic shuffleboard game with its glowing LED lights! Players stand on opposite sides of the nine-foot table, so there's no need to worry about guests coming too close to one another. Don't want lights? We also offer the original design.
Tips For Holding A Socially Distanced Event
Once you choose which games you want to feature at your event, it is important to consider other measures to help encourage guest health and well-being. Follow these tips for the best outcome:
Use a larger venue  or consider having the event outdoors: You won't be limited by four walls when hosting your event outdoors. Machines can be set up comfortably so people can easily remain apart while waiting for their turn. (not all our games can be placed outdoors)
Limit attendance: Improve your guests' ability to social distance by limiting attendance. Ensuring enough space allows all attendees to comfortably spread out. Limited attendance will also decrease the amount of standing around and waiting in line to play a game.
Get creative: What aspects of your event can be done at least six feet apart in a fun and engaging way? Revisit your agenda and make sure that all aspects of your event, not just your event rentals, are safe and socially distant.
While creating a socially distanced environment is important, there are still additional measures that may need to be taken. You may want to set guidelines for your guests to help minimize the spread of germs. Here's what you can do to maintain an environment centered on health and wellness.
Offer hand sanitizer: Hand sanitizer is the next best thing to hand washing. At Phoenix Amusements, we offer a Sanitation Station to rent along with your chosen games. Keep these stations readily available and easy for your guests to access. Ask us how to get the Sanitation Station at no cost with your rentals!
Consider a mask requirement: Depending on how many guests you have, making masks mandatory may be an easy way to minimize germ spread. Plus, masks won't get in the way of playing any of our arcade machine rentals or many other event rentals we offer! If you have questions on mask requirements, check with your local health authority.
Consider temperature checks for entry: Temperature checks add an extra level of precaution to prevent anyone who is sick from entering your event. Non-contact thermal scanners are quick and easy to use.
Consider extra handwashing stations: Along with hand sanitizer, guests should have access to handwashing without having to wait in a long line for the bathroom. Encourage your guests to wash their hands frequently, especially prior to eating and after touching surfaces.
Put up friendly social distancing reminder signs: While enjoying the event, it can be easy to forget to keep at least six feet apart. Posting signs or tape lines on the ground can help your guests stay distanced.
For more information regarding helpful social distancing and event hosting information, check out the U.S. Centers for Disease Control and Prevention (CDC) guidelines and tips. Before any event, make sure to contact your local health authority for specific guidelines in your area.
Stay safe and have fun with socially distanced activities
At, Phoenix Amusements we're fully committed to supporting attendee well-being at events of all kinds. As an event rental provider nationwide, we're familiar and up to date with the latest guidelines. We can accommodate to ensure we're meeting those requirements. For example, if your event must adhere to a strict headcount, our staff can set up the event rental and then leave. We don't want to add to your headcount!
To help support a healthy environment at your next event, we are offering a free Sanitation Station rental with any three arcade game rentals, valid until Oct. 31st, 2020. Contact Phoenix Amusements to discuss how to take advantage of this offer.