Affordable Classic Arcade Rental Costs

What are Classic Arcade Games?
Classic arcade video games are considered to be those created in the first years of the birth of coin-operated video games and is considered the "golden age" of video arcade games. In the last few years, we've seen an upward trend in events with a Retro theme which includes arcade game rentals. Way back when you could go to a local arcade game room to play your favorite arcade game. 
But no more. You're lucky if you have a traditional arcade room in your hometown. Most arcade rooms had to combine with either a bar or restaurant for the business to be profitable.  
Whether you'd prefer the traditional upright arcade machines or some of the other retro games like Skee Ball, here's some information and resources to help you in your planning along with general arcade rental costs.
What are some of the more popular classic arcade games?
A few famous titles include:
Ms. Pac man-Manufactured by Midway Manufacturing Co. in 1981
- Interesting tidbit:  Original Ms. Pacman cabinets have the artwork painted on the sides. However, on the last production run of the game, adhesive sticker art was used instead of paint.
Pac Man-Manufactured by Midway Manufacturing Co. in 1980
- Interesting tidbit:  Some of the Original Pac Man cabinets will be speckled with pink or blue paint on top of the yellow base color. And the plastic edging on the cabinets was originally orange.
 - Interesting tidbit: Namco also produced very small versions of these games, about the size of a 17-inch monitor, for buses and airplanes.
 -Interesting tidbit: After its release in the US, many arcade operators had to make larger coin boxes for the games so they could hold all of the quarters that these machines collected.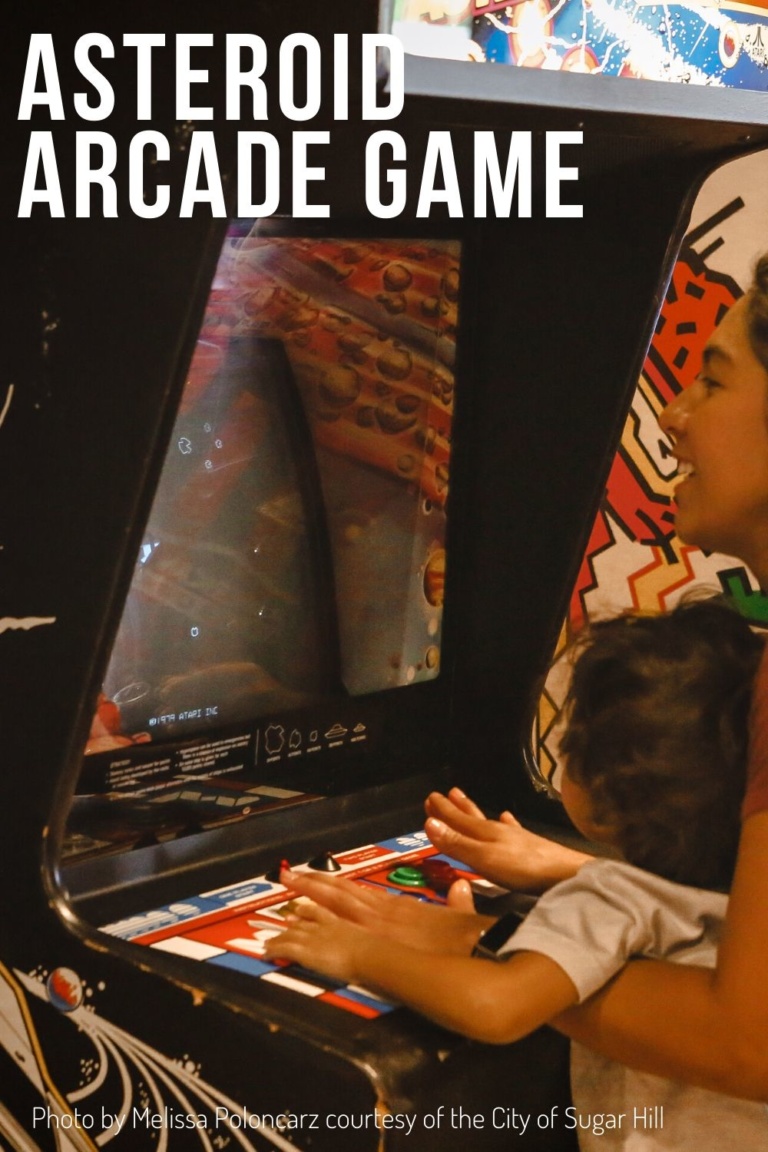 -Interesting tidbit: Mario Bros and Super Mario are spin-offs from Donkey Kong.
-Interesting tidbit: Dig Dug arcade does not award extra man after 900,000 points. The score will flip over at 1,000,000. 
A true classic arcade, The Galaxy Game, the earliest known coin-operated arcade video game, made its debut on the campus of Stanford University in 1971. While Atari's Pong was quick to follow in the mid '70s. Our family was the first in our neighborhood to own the home console version of Pong. 
Pong has now made a re-appearance with an updated look and bigger out of the box game.
Real Arcade Game vs
With the renewed interest in classic arcades, knock offs have been built as multicade games which include several or even hundreds of games all in one video game cabinet. Unfortunately, these types of units are not legal. Anyone selling or renting these types of units are typically doing so illegally. The unit is created, by using either old, bootlegged or counterfeit software, and/or hardware boards, usually made in China. Most of these games are cheaply constructed, have questionable quality control and warranties, and the fact that the person or firm who is selling or renting them knows they are doing so illegally should tell you something about the honesty and reputation of that company or individual. Namco continues to make their classic games and does not allow their games to be paired with any other manufacturer's game. Do you think that Apple would allow you to use the iPhone apps on a Samsung phone? It's pretty much the same thing.
Arcade Rental Costs
So how much does it cost to rent an arcade machine? Depending on your location and your event dynamics, a traditional original classic arcade rental costs will range from $350-$500 per game and may not include a delivery or pickup fee. Keep in mind, this range will vary depending on your location.  
If your event is in a location that does not have any or just a couple of game rental companies, that rental company can charge you whatever price they deem appropriate. Arcade Game Rentals are a very specialized niche industry. Most of the famous classic arcade video games were built in the 1980's meaning they are at least 30 years old today and would be considered an antique or treasured collectible. The fact that a company has video games much less that they are in working condition is amazing! Through the years, the number of technicians that can effectively work on the classic arcades has dwindled. So, if you find a company that does rent and can repair their games, you have found a gem of a supplier.
But what about other arcade machine rentals and their rental costs?  Each arcade game rental costs factors in additional labor needed.  For instance our larger basketball machines like Super Shot or Hoop Fever is delivered in 3 large pieces that need to be assembled onsite and may take 2 hours to assemble with 2 of our trained staff. These larger sports games begin at $700 each (does not include delivery/setup/pickup fees).  
Arcade Games in Businesses
Another situation arises where arcade games are to be placed in a business so the business owner can receive additional revenue from the games. This is called a revenue share line of business. 
For decades, Phoenix Amusements provided this line of service but no longer does so. In the state of Georgia, you must be a licensed operator to provide games to businesses. If you put coins, money, or cards into the machine, you fall into this category. 
For Georgia businesses, you will need to locate a licensed Amusement Game Operator. We highly suggest Vision Amusement who services the Atlanta area. If you need more information regarding the rules, the Georgia Lottery Commission oversees this business area.
Arcade Games for Corporate Offices or Businesses as a Customer Service
In addition to the above scenarios, arcade games sometimes are placed in corporate offices for employees to play (no coins needed!). Phoenix Amusements provide our games on a long-term basis too. This service also includes us servicing and maintaining the arcade machines. An added perk on the job to keep your employees happy engaged and wanting to stay at the office! It also can serve a method to bond your team with a weekly tournament! 
But what if you have a business and just want to drive more customers to your place of business and keep them there longer? We work with you for the best possible scenario for your location.
But wait, what about if I want to buy arcade games? Phoenix Amusements does not sell arcade games but we can recommend locally Classic Game Rooms. 
Contact us if you need more information for renting these arcade games for your retro event or individual pricing for arcade rental costs!